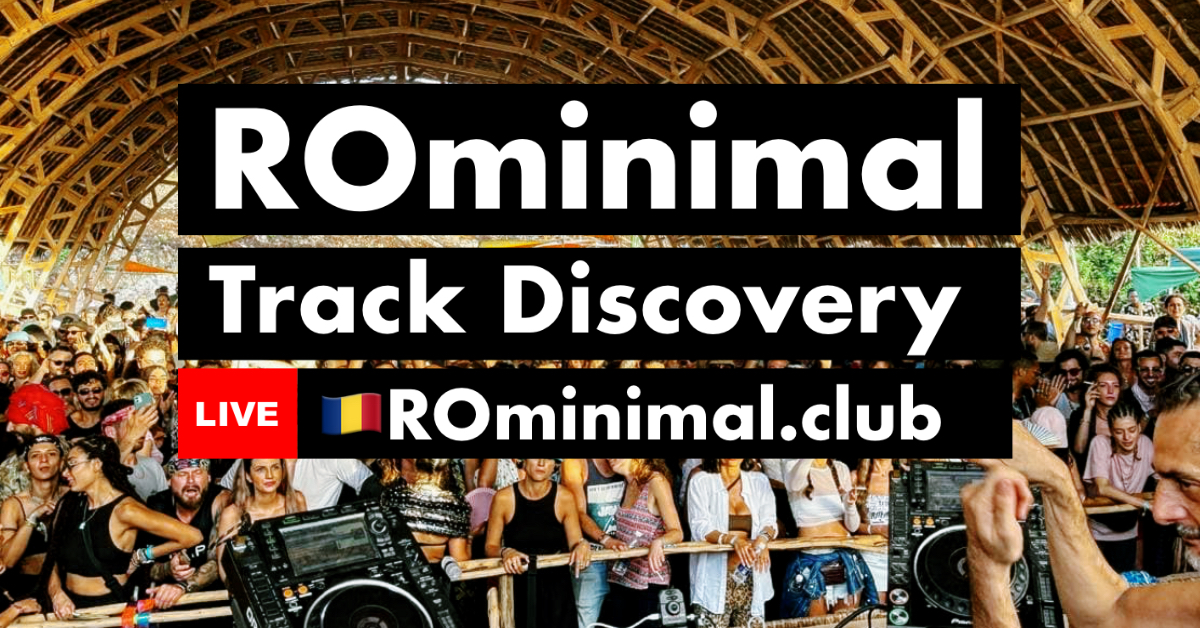 Where music flows.
Welcome to the Rominimal Club - a sanctuary where music transcends boundaries and flows effortlessly, taking you on a captivating journey of emotions and experiences. Over the years of being a DJ, playing and digging music, I've experienced a lot of sounds that create certain feelings. This process always took a lot of time and recently I've found myself with a lot of music that I did not have time to get into, but wanted to discover in an aesthetically pleasing way.
Which is - tracks perfectly mixed together. So, I've created a little software/music art project.
In the right conditions, with the perfect state of mind (or perhaps even a lack thereof), music possesses the power to unlock new dimensions of life. When you allow it to settle within you, it grows and evolves, enriching your existence. Embrace the ride and immerse yourself in the enchanting melodies.
Live Mix Radio - What's going on?
At the heart of the Rominimal Club is our Live Mix Radio, an ongoing experiment designed to infuse art & technology with intrigue and excitement of the underground. By integrating a selection of tracks from my personal music library, as well as programming a custom set of internet crawlers looking for music online, I have created a custom, audio processing setup that emulates the role of a traditional DJ. Operating autonomously, this rominimal helper, as I affectionately call it, broadcasts live 24/7.
The tracks played on the Live Mix Radio are carefully chosen and blended in real time, creating an unattended yet seamless fusion of sound (not always perfect though). They are curated semi-randomly into sets, ensuring a sense of spontaneity and discovery, so different to your usual pre-recorded mixes. You'll find distinctive ▶ descriptions displayed as the "currently playing" track, offering a glimpse into the DJ actions shaping the mix.
So what kind of music is this?
Now, you may be wondering about the specific genre of music that defines the Rominimal Club. The truth is, we defy easy categorization. Our sonic repertoire spans across both fast and slow rhythms, creating a harmonious balance between energetic beats and introspective melodies of the underground. So, whether you crave the pulse of adrenaline or the soothing embrace of a languid rhythm, you'll find yourself right at home within our sonic sanctuary on the verge of the ROmanian Revolution
We invite you to join us on this remarkable musical journey of music discovery. Allow the Rominimal Club to guide you through unexplored soundscapes of the underground minimal sound, where artistry and technology converge
Go to ROminimal.club website and listen to the livestream also live video
Start a chat with CrossFader bot https://t.me/xFadeBot
👌 Rate the energy level of tracks in the main group to reveal ID. Enjoy! 🎵 example
What our fans say?
(Blaz) - I like how you organised your channel. You have implemented very clever gamification. And the music is top notch. My admirations.
(Escobi) - madmike some dope bangers here, i start listening 5 hours ago and still listening. Big up for this great project! The bombs are planted so great!
(Lisa) - Best thing that happened on the internet in the past 10 years!
Welcome to the Rominimal.Club!
Support the artists and buy their tracks!